Are you looking for shooting sharp photographs of birds in the wild? Most wildlife photographers generally need good field craft skills. With your Nikon DSLR camera, you can attach the best telephoto lens for shooting wildlife. To get the most out of your wonderful wildlife photography, you need one of the best Nikon lenses. As part of my series to help wildlife photographers, I present this review of the best Nikon lenses. Here's a rundown of practically the top 10 best Nikon telephoto zoom and prime lens options for wildlife.
Also: Top 10 Best Micro Four Thirds Lenses
A List of Top 10 Best Nikon Lenses for Wildlife Photography in 2018
1. Sigma 120-300mm f/2.8 DG OS HSM Lens for Nikon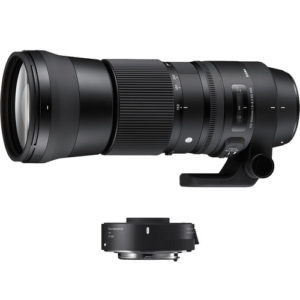 This high-speed Sigma lens for Nikon DSLR camera is best for capturing wildlife, nature, aviation, and even racing. What I like about this Sigma lens is that it's much cheaper option than the one from both Nikon and Canon. It will also work with APS-C sensors with an effective increase in focal length.
Features:
Aperture Range: f/2.8-22
Fast Constant Maximum Aperture
Optical Stabilizer
Hyper Sonic AF Motor
Pros:
Dust- and splash-proof construction
Fast, quiet, and smooth auto focusing
2. Nikon 200-500mm f/5.6 VR Lens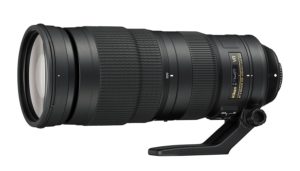 This lens is designed for long-distance shot. For photographers who want a great lens for birding, wildlife, motorsports, events, you can consider this as an ideal choice.
Features:
F-Mount Lens/FX Format
Aperture Range: f/5.6 to f/32
Three Extra-Low Dispersion Elements
Super Integrated Coating
Pros:
Fast, near-silent focusing performance
Sharpness, clarity, and color fidelity
3. Nikon 300mm f/4 VR Lens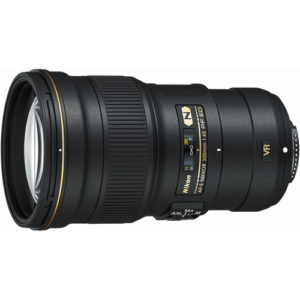 For those photographers with Nikon D500, having this Nikon AF-S NIKKOR 300mm f/4E PF ED VR is perfect for bird photography. Why? Outdoor and nature photographers would be amazed by the combination of the Silent Wave Motor AF system and Vibration Reduction. If you are on a budget, my choice would be the this Nikon 300mm f/4 VR Lens.
Features:
F Mount Lens/FX Format
Aperture Range: f/4 to 32
One Phase Fresnel & One ED Element
Nano Crystal & Super Integrated Coating
Pros:
Speed, light weight
Maximum sharpness and clarity with virtually no chromatic aberration or ghosting
4. Nikon AF-S FX NIKKOR 600mm f/4G ED Vibration Reduction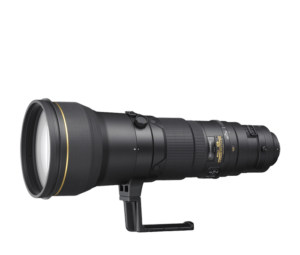 Believe it or not, the Vibration Reduction (VR II) helps lower the effects of your Nikon DSLR camera shake, making it possible for photographers to shoot at as many as four shutter speeds slower than would otherwise be possible, assuring dramatically sharper images. If you want a long lens, this is the lens to buy. With a Nikon D850, this takes extremely sharp photos down to the pixel level. It also works great with a 1.4x teleconverter.
Pros:
Quality matches the weight
The combination of auto focus and vibration reduction
5. Nikon AF FX NIKKOR 200mm f/2G ED Vibration Reduction II DSLR Lens



A fast, prime telephoto lens that wildlife photographers dream of. It's also one of the best lenses ever created for action photography. Whether you want to shoot Judo, swimming, sailing, and cross country, you can rely heavily on this Nikon AF FX Nikkor 200mm lens.
Pros:
6. Nikon releases the AF-S NIKKOR 180-400mm f/4E TC1.4 FL ED VR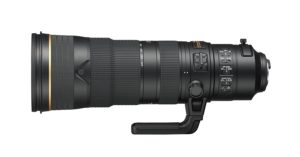 This is the newest super-telephoto zoom lens with a built-in 1.4x teleconverter from Nikon in 2018. This Nikon lens provides professionals who shoot action from a distance, such as for field sports, with superior agility and operation, and the latest optical performance.
7. Sigma 150-600mm 5-6.3 Contemporary DG OS HSM Lens for Nikon

This Sigma is much better than the Tamron 150-600. The Optical Stabilization is fast, solid, and dependable. In addition, it's a great value for the money to buy.
Lightweight and compact
Water and oil repellent coating on front glass
8. Tamron SP 150-600mm F/5-6.3 Di VC USD for Nikon DSLR Cameras

This Tamron lens is ideal for shooting wildlife, birds, travel destinations, and exciting sports action close-ups.
Moisture-resistant construction
Advanced Optical Technology
9. Nikon 500mm f/4.0G ED VR AF-S SWM Super Telephoto Lens

This is also one of the rugged, reliable and lightweight Nikon telephoto lenses for wildlife photography shooting. You can shoot motorsports or pictures of birds.
Ultra high-speed auto-focus

New Tripod Detection mode

for vibration reduction
Edge-to-edge sharpness
10. Sigma 50-500mm f/4.5-6.3 APO DG OS HSM SLD Ultra Telephoto Zoom Lens

Designed for full frame digital SLR cameras, you must have this Sigma lens in your bag if you like to take photos of animals when hiking.
Quiet & high-speed auto focus
10x high zoom
Ideal in low-light
Good to Know
Do you love documenting animals in the wild or the amazing natural scenery of the outdoors? In wildlife photography, photographers do never want to miss the best moment. Wildlife photography takes skills, patience, and lots of luck. As two veteran National Geographic photographers pointed out "Telephoto lenses are a must for wildlife photography—how long depends on how close you can get and on the size of your subject. I made most of these cheetah pictures with a 300mm f2.8, but that's because they were so tolerant of me. Birds, small and flighty, need really long lenses."
What to look for in a wildlife photography lens:
Focal length
Wide aperture
Sharpness of the photos and quickness of auto-focus
After getting one of these high-quality Nikkor lenses, you'll be able to enjoy capturing birds in flight or bears on the hunt. Thanks to the accessibility of digital cameras and lenses nowadays, shooting photos of beautiful birds is another extraordinary journey. As some photographers put it: the best birding lens for Nikon is the one that capture the subjects with great image quality without having to compromise. With the best lens, wildlife photographers can stand a chance to win a national and international wildlife photography competitions of the year. Keep it up your great work!
More Reviews: