Nikon D850 DSLR Camera Reviewed
Nikon D850 DSLR camera now sits alone in the top spot on the camera leader-board, with the full-frame mirrorless camera Sony a7R II sitting at number 2. If you're planning to buy a new camera with higher resolution, higher speed, greater versatility, and pure potential for stills and video, this Nikon D850 DSLR camera is for you. Comparing to D750, the D850 is an ultimate upgrade. In this in-depth review, you'll learn more about the features, pros, cons of this camera.
The Nikon D850 allows photographers create stunning photos that meet the strictest professional requirements. The D850 is basically the most weatherproof Nikon camera. This is the best camera for wildlife photography.
Overall, the Nikon D850 offers: Higher Resolution. Faster Speed. Greater Versatility. Overall, this is really the one camera that can do it all, from landscapes to action, reportage to weddings, the D850 handles it all with aplomb – only sports photographers who need the even faster frame rate of something like the D5 will likely pass on the amazingly well-rounded D850.
The D850's color is on par with the best results we've seen on medium-format sensors. The D850's key strengths are its outstanding color (Portrait score) and dynamic range (Landscape score) at base ISO where it again ranks as the number one among all commercially available cameras we've tested for these attributes.
The Nikon D850 is one of the most anticipated camera releases of 2017 has been the D810 successor. Nikon D850 offers the best of all worlds: extreme resolution, fantastic image quality, fast shooting, and an exceptional build.
If you're looking for Nikon D850 camera accessories and lenses, I also have it covered here lately. Are you ready to delve into what I uncovered this review? Read on to understand why.
Best Nikon Lenses for Wildlife and Landscape
The Best Nikon DSLR Camera: D850
What Nikon wants to sell this D850 camera is that the Japanese camera maker empathizes that the extreme resolution meets extreme speed. Photographers can enjoy capturing super fast action in 45.7 megapixels of brilliant resolution. The D850 offers everything professional photographers can dream of: incredible detail, excellent noise, perfectly metered, impressively fast autofocus.
Nikon D850 DSLR is the best for
Nature photographers
Massive billboards and 8K monitors
Specifications
45.7MP FX-Format BSI CMOS Sensor
EXPEED 5 Image Processor
3.2″ 2.36m-Dot Tilting Touchscreen LCD
4K UHD Video Recording at 30 fps
Multi-CAM 20K 153-Point AF System
Native ISO: 64-25600, Extended: 32-102400
45.4 MP
23.9 × 35.9 mm Back-Side Illuminated CMOS
Ultrasonic cleaner
No anti-alias (optical low-pass) filter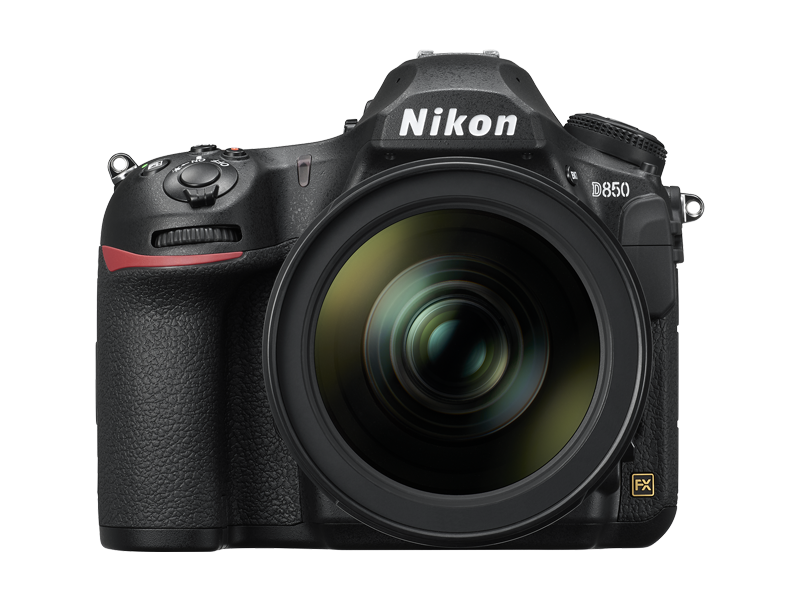 Time-lapse recording
The D850 has intervalometer functions built in, so that you can capture time lapses without any external accessories. See the specs are amazing for this newest Nikon model. The Nikon D850 is a multimedia DSLR camera that brings together robust still photography along with apt movie and time-lapse recording.
An 8K time-lapse recording mode is also available, as well as additional specialized recording modes for digitizing film negatives and for focus stacking applications. A 45.7MP BSI CMOS sensor is used for high-resolution shooting, impressive low-light quality, and fast readout speeds to benefit continuous shooting, movies, and time-lapse recording.
The Nikon D850 also blends both still and video capabilities with the ability to produce 8K time-lapses. It uses the Interval Timer Mode or in-camera 4K time-lapse movies, with the ability to record up to 9999 exposures for either method.
So, the advanced time-lapse options (including in-camera 4K video creation) is one of the most anticipated feature for this high-end Nikon D850 camera. Nikon uses the camera's high resolution to brand this second capability as "8K Timelapse," since the images exceed the 7680 × 4320 dimension of that video format.
Higher speed
The Nikon D850 also gains the full AF capabilities of the D5. The D850 gains the automated system for setting an AF Fine Tune value. This Nikon D850 camera can shoot at nine frames per second if you add the optional MB-D18 battery grip and buy an EN-EL18b battery.
Better video
This is the first Nikon DSLR camera that can capture 4K video from the full width of its sensor. At full high definition resolution, the Nikon D850 camera can shoot at up to 60p, with a slow-mo mode that can capture at 120 frames per second before outputting at either 25 or 24p.
The 1080 mode also offers focus peaking and digital stabilization, neither of which are available for 4K shooting. The D850 may split long takes into as many as 8 different 4GB files if there's that much data.
Pros & Cons
Pros
The D850 is compatible with all the usual AF and AF-S lenses back to the 1980s, and manual-focus AI and AI-S lenses back to the 1970s.
Cons
No built-in flash.
No more CF slot, replaced with an XQD slot.
No GPS.
No MODE dial (no U1, U2 or U3 instant camera-state recall modes, either).
Included in the box:
Nikon D850 Camera
DK-17F fluorine-coated finder eyepiece cover
BF-1B Body Cap
AN-DC18 Strap
EN-EL15a Rechargeable Li-ion Battery
MH-25a Charger
UC-E22 USB Cable
HDMI/USB Cable Clip
Nikon D850 vs Sony a7R III
These are two complete different digital cameras you can buy. However, the fact is that Nikon D850 is a Semi-Pro DSLR camera with a 46.0MP Full frame sensor. The Sony A7R III is a Pro Mirrorless camera with a 42.0MP Full frame sensor.