Top Best Wedding Photo Albums
Great wedding memories deserve the best photo album to store them. The best wedding photo albums allow you to feature a personal collection of printed photos in a form of memory. In a wedding photo album, you want a nice, best quality cover. In this list, you've got my selection of the best photo albums to buy this year.
A wedding day is for everyone in any culture, the kind of day that is meant to carry in our memory like the best day of our lives. The joyful moments shared with family and friends, cheering and telling each other how happy we all are that a loving one found love. Please check out my top best wedding photo albums you should buy this year.
Also: The Best Digital Photo Frames
A List of the Best Wedding Photo Albums
Guwheat Scrapbook Retro Handmade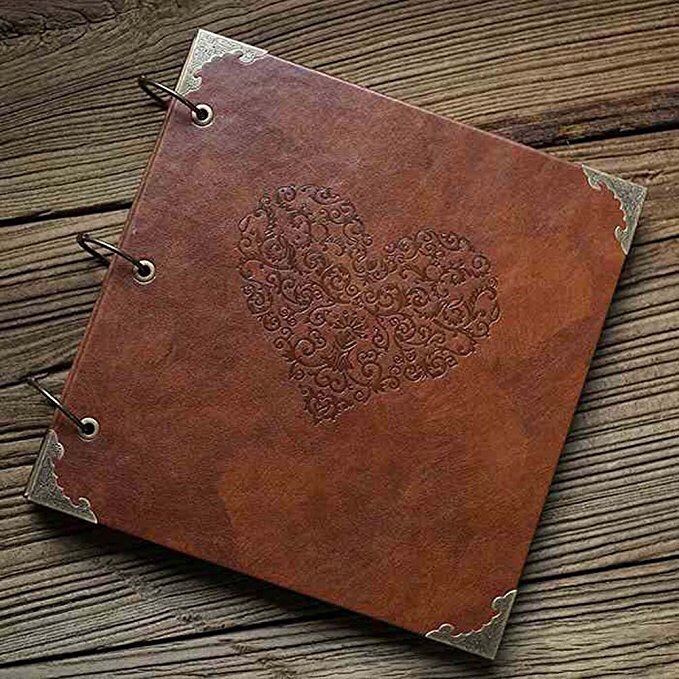 The album speaks out romanticism from the very first moment you see it. The cover is made with stunning brown leather that will certainly last for centuries, so it can easily be inherited for your children and grandchildren. Its vintage look will make you take some polaroid pictures to combine with.
The Photo Album has 50 pages in which you can also write on any special thought about the moments.
Wedding Photo Album by Monarch Housewares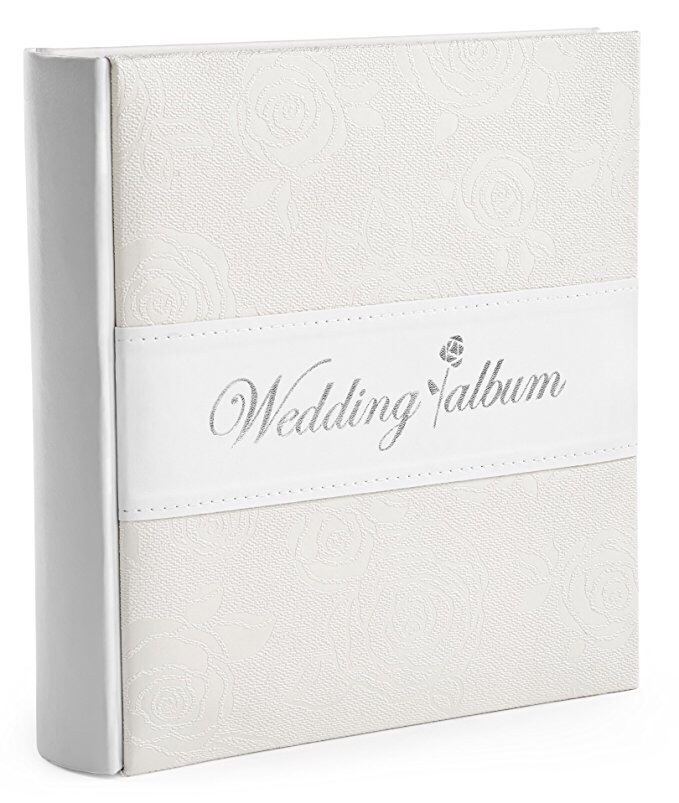 If you want something that will keep your wedding photos this album is for you. It is all immaculate white leather with classically embroidered roses decorating the cover.
This pearl can hold 200 pictures
Holds 200 4-inch by 6-inch photos (included Memo Area)
rchival Quality: Acid, Lignin and PVC Free
Personalized Mr & Mrs 5th Wedding Anniversary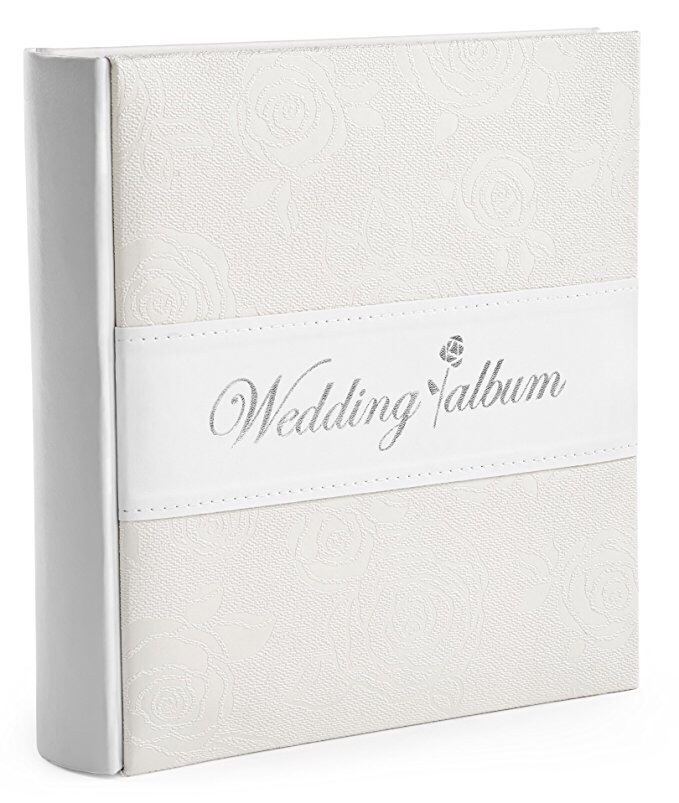 For those who love exclusivity and always aim for personalized products, this one is for you. You can ask for the first and last name of both groom and bride to be put on the cover plus the special months and dates you shared together throughout the years. This is a sublime option for people that know for sure this was meant to last forever and would like to keep adding memories as the time passes.
It's the kind of photo album that a mom would like to give to her daughter as a wedding present.
Silver Plated Wedding Album
We all love portraits, anybody can tag you on social media but not anybody has a portrait of you decorating his living room. This photo album, with its silver lines decorating the front, was made for people with this philosophy.
You can also put on the cover a picture of the Bride and Groom inside a silver heart
Ivory Moire Album
Some people say that writing a dedication makes a gift more special. Now, we have an album made not only for pictures collectors but for those with the soul of a writer. This piece has "memo writing area" in which you can get emotional about whether the best day of your life. Love stories must be conserved in a special place beside our hearts.
Pioneer Photo Album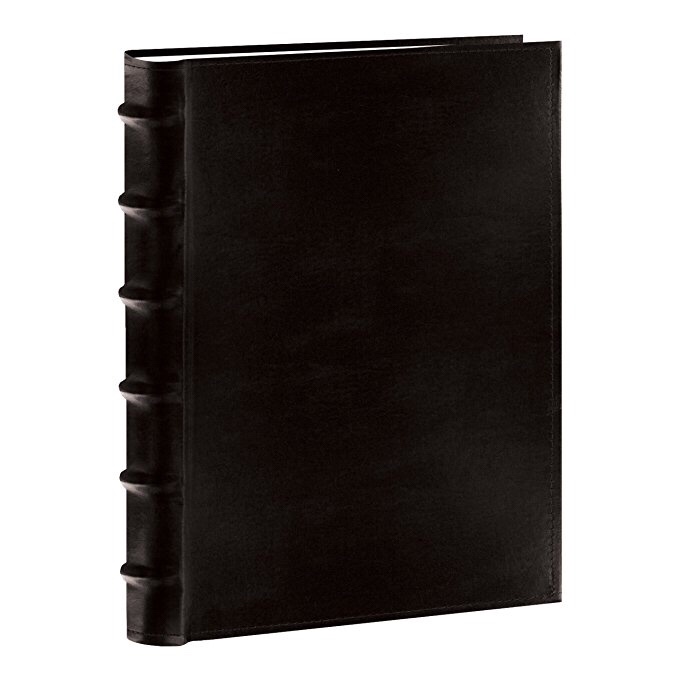 The photos are displayed two per page. It's not difficult to put photos in at all. This is not a scrapbook. It is a photobook. Photos fit into slots, it is not a book you can design your own pages on like a traditional scrapbook. The sleeves of this Pioneer Photo Albums are average thickness but they are a soft plastic. I've put more than pictures in the sleeves and the sleeve molds around it.
Bound with a deluxe rounded spine and measures 8.75″x9.25″x2″
The sleeves aren't becoming brittle.
This photo album by Pioneer can hold up to 200 photos
KVD Kleer-Vu Deluxe Album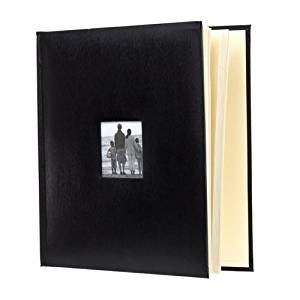 You won't be disappointed by the quality of these KVD photo albums. These are really nice albums at an affordable price. It's well made, I haven't had any issues with the plastic tearing and durable. It's perfect for your office or living room.
Its weight is 3.5 pounds and the size is 2.2 x 11.8 x 12.8 inches.
The KVD Kleer-Vu Deluxe Album can hold as many as 500 photos.
Mbi Photo Album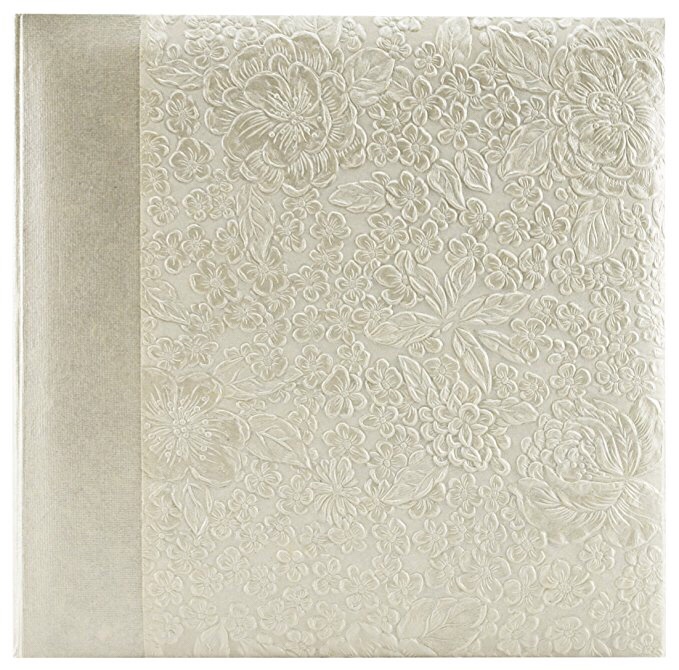 The inside pages are a light beige with a little darker beige pattern. It's very nice. There is also room to write by the side of the picture. For a wedding gift or for yourself, Mbi Photo Album is a very good choice.
This Mbi photo album can hold only 200 4 inch x 6 inch photos.
Kiera Grace Photo Album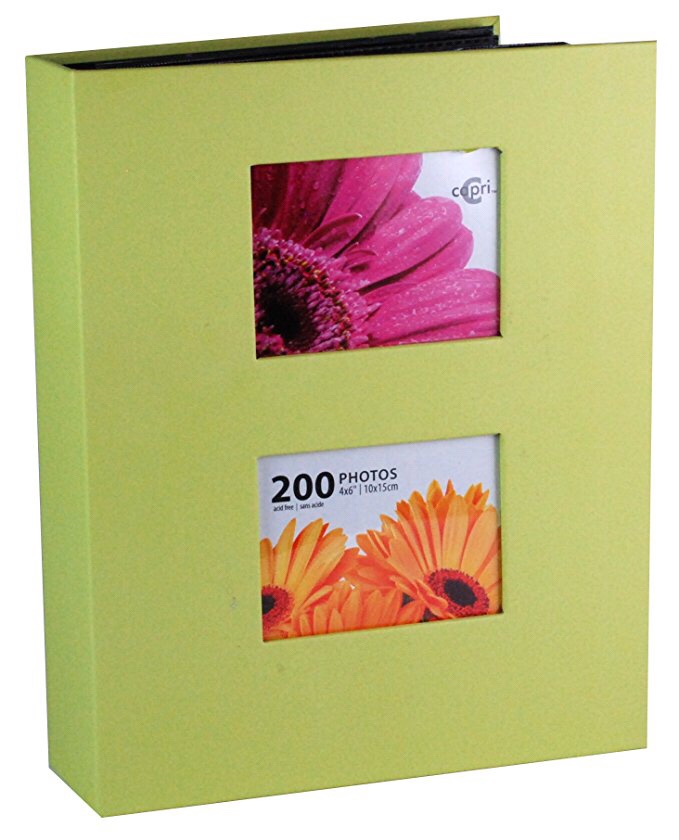 You can feel that your precious photos are housed in a safe place as it is a photo safe, acid and PVC free album. Your memories will last with this good quality album.
This is a photo album for holding 200 4-inch by 6-inch photos.
There are 50 pages and each page has 4 slots for photos.
Preserve Your Precious Wedding Memories with the Finest Photo Albums
Your wedding day is a cherished occasion that deserves to be immortalized in a stunning photo album. A carefully selected wedding photo album allows you to create a personal collection of printed photos that will forever serve as a tangible reminder of your special day. When it comes to choosing the perfect wedding photo album, quality and aesthetics are key. Let me present you with my handpicked selection of the finest photo albums available this year.
A wedding day holds immense significance across cultures, as it is a momentous occasion that etches itself into our memories as one of the most extraordinary days of our lives. From the joyful moments shared with loved ones to the heartfelt exchanges of happiness and well wishes, preserving these precious memories is paramount. That's why I have curated a list of the best wedding photo albums for you to consider.
When selecting a wedding photo album, it's essential to seek out one with a beautiful cover that exudes elegance and quality. After all, it will be the first impression of your cherished memories. Within this carefully curated list, you will find a range of options that meet the highest standards of craftsmanship and aesthetics.
Each of these photo albums has been chosen with meticulous care to ensure that your wedding photos are impeccably presented and protected for years to come. Whether you prefer a classic design, a modern and minimalist approach, or a luxurious and ornate style, this list encompasses a diverse range of options to suit your personal taste.
As you embark on the journey of selecting your ideal wedding photo album, rest assured that the albums featured in this collection have been handpicked for their exceptional quality and ability to encapsulate the beauty of your wedding day. Explore the possibilities and discover the perfect photo album to safeguard and showcase your most cherished memories.