Top 10 Best Power Banks for iPhone
It's a pain when we're away from home and our smartphone is running out of battery. As we rely on our smart gadgets everyday, having the best power banks for iPhone is crucial. The best portable power bank is light enough to place in your laptop or camera backpack. Are power banks safe for iPhone? What to look for before buying a power bank charger:
Fast charging
Lightweight, slim, highly portable for travel
Compatible with USB-C cable
Which power bank is best for iPhone?
Is using a power bank safe for your iPhone? Well, a top rated power bank should have a built-in circuitry to regulate the output voltage. Therefore, most good brands (as recommended in this review) are safe to use for your iPhone.
In this review, I hand-picked only some of the best power banks for iPhone that you can easily bring with you. As we use our gadgets and smartphone much more everyday, having at least one portable power bank in your bag is usually handy. You won't want to be in a situation where you don't run out of your battery, and cannot use your smartphone, especially the camera feature to capture the best moment.
When you do a quick online shopping, you may also encounter that there are many power banks available. Anker designs, develops, and sells consumer electronics. The technology company has business offices in Seattle and Shenzhen. If you want the best portable power bank, I'd recommend the Anker Powercore.
A List of Top 10 Best Power Banks for iPhone
Anker PowerCore 10000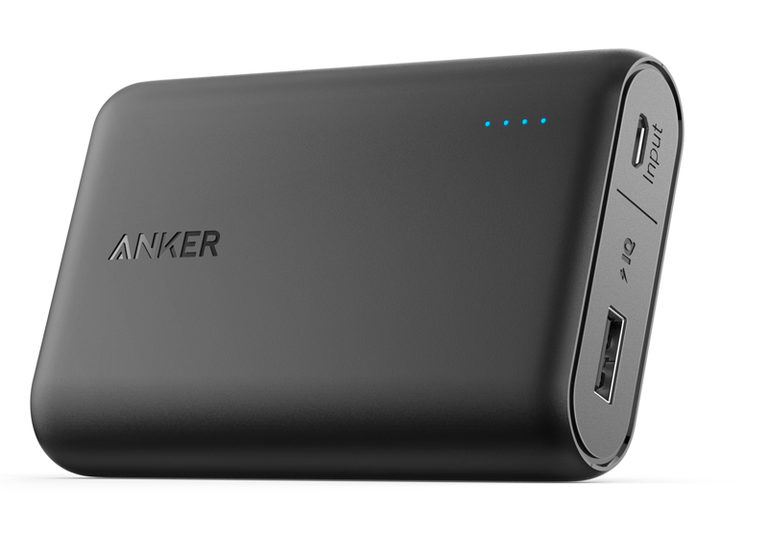 Anker is a new, amazing company that wants to make 'the smart life simpler; tackling first-world problems like low battery and slow data access to make life better.' It's capable of providing your three-and-a-half iPhone charges. You can take it everywhere you go and you'll never worry about your battery life! Use the included cable, your original cable or a third-party certified one (such as MFi).
10000mAh
portable, smallest, and lightest
Quick charge
Photojojo Everyday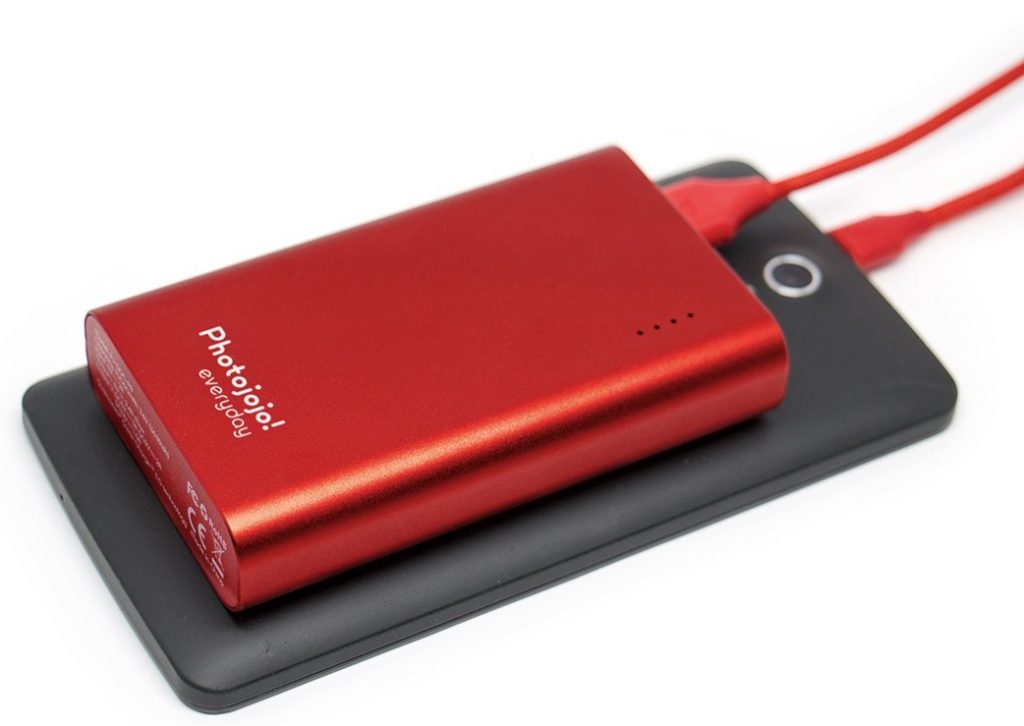 This sleek Photojojo Everyday will charge most smartphones at least 3 full times. Just like its name, it's very compact for everyday use. It's a good choice for your iPhones, iPads and Android Phones.
10,050 mAh
4 x 2.5 x .75 inch design
Aluminum shell
AUKEY 20000mAh Power Bank
If you want to charge your iPhone 7 Plus 4.5 times, this Aukey portable power bank is the best for travelers. It will bring you the power needed when the airport or planes are not able to.
Tronsmart Presto 10000mAh Power Bank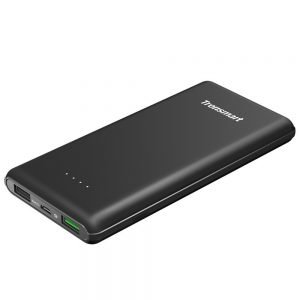 This ultra slim power bank has a Micro-USB port for recharging. The battery pack feels nicely made, has a good weight to it. Tronsmart Presto is everything you could ask for in a portable power bank.
Re-charge your iPhone 7 3.5 times
Jackery Titan S 20100mAh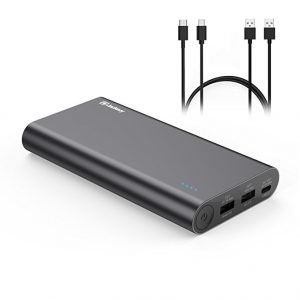 This power bank has the largest capacity battery with Qualcomm Quick Charge technology and Type-C / USB-C port. Most Google Pixel smartphone users love this portable power bank for its solid capacity.
Aibocn Power Bank 10,000mAh External Battery Charger with Flashlight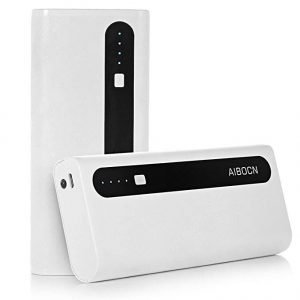 You'd expect to have this as the best power bank for its reasonable price. It's cheap, but great product to rely on. You'd get at least 2 charges from the 'Fast' charging port.
High capacity(10000mAh)
Handheld size
Double USB Port (2Amp+1Amp Output)
Bonai Stripe Power Bank with Flashlight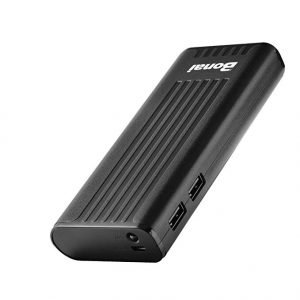 I like this Bonai Stripe power bank for the automatic shutdown feature when you don't use it.
10000mAh
Intelligent Safety Protection
Anti-Fingerprints design
RAVPower Quick Charge 3.0 RAVPower 10000mAh Portable Charger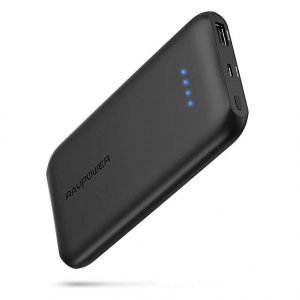 This is one of the top rated travel-friendly USB chargers for most people, especially photographers and travelers. Selling at a reasonable price, it is also portable and thin. You'll particularly like the Quick charge input to recharge the battery rapidly.
10000mAh Li-polymer Battery: High-density battery charges your iPhone X 2.2 times
New ultra-slim design
CORNMI Portable Charger Power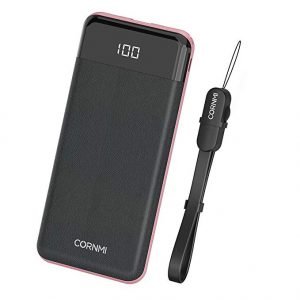 With an LCD Screen, the Cornmi portable charger shows remaining power by exact percentage numbers. Ideally, this product is perfect for business travel or other long time outside activities.
High capacity: a massive amount of power (10000mAh)
USB Type-C, Android cables are acceptable