So you're looking for the best underwater camera. You've landed on the right page, which provides an in-depth review of waterproof cameras. As you delve into photography, it's just matter of time that you come to this stage, taking photos under the water. With the best underwater camera, you'll be able to take your photography to the next level.
A List of the Best Underwater Cameras in 2018
1. AKASO EK7000 Waterproof Action Camera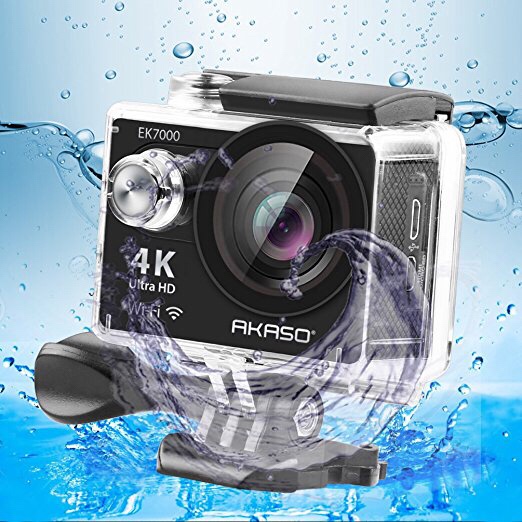 This AKASO EK7000 4K camera was built and designed specifically for underwater photography with 12MP photos at up to 30 frames per second. You can get into deep of the water at 100 Feet(30m) and you'll still enjoy this waterproof camera. The EK7000 4K camera comes with an IP68 waterproof case, a durable waterproof to 100 Feet (30m). For those photographers who love swimming, drifting, surfing, you can bring this action camera with you with having any concern. Overall, it's a nice camera. In addition to the underwater photo purpose, you can easily take high-resolution, high frame rate 4K 25fps and 2.7K 30fps video, which delivers smooth video.
2. KINGEAR KG003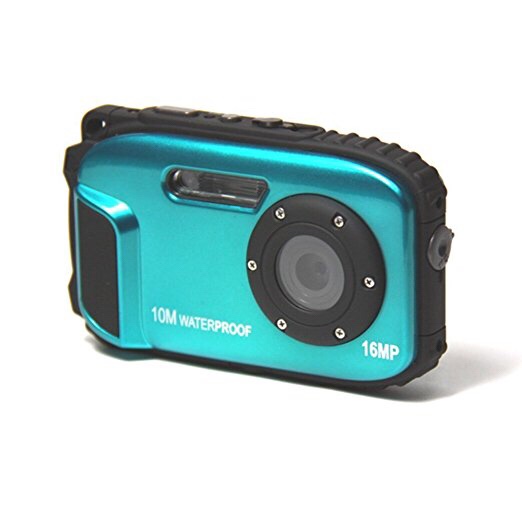 Rugged, KINGEAR KG003 is our second choice for an underwater camera. Its waterproof capability is up to 10m, and cold resistant to -10C. You can shoot 5 MP quality images, up to 16M by interpolation. This is ideal for an underwater camera for under $100. Overall, you can get good quality pictures in and out of the water. It's just fantastic value for money.
3. WIMIUS Q4 underwater camera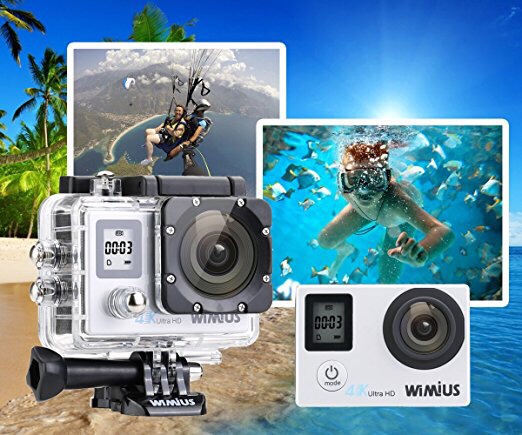 With this waterproof action camera WIMIUS Q4, you go on vacation or sporting event. You also find this camera a cheap option to take with you and setup so that you can record in your front view with the provided accessories.
4. Fujifilm Disposable Underwater Camera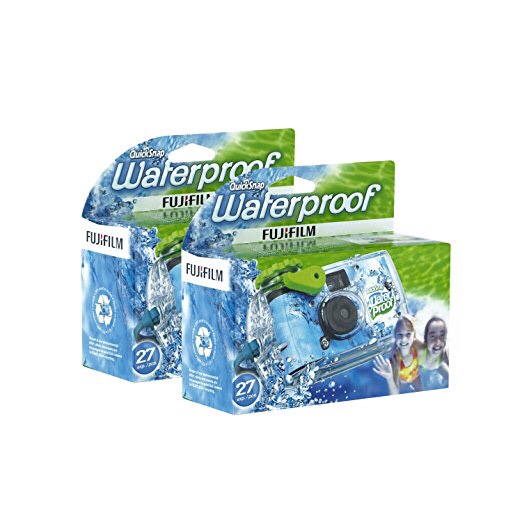 You would be amazed by this underwater camera from Fujifilm, which allows you to outdoors in wet and snowy conditions. 17 feet underwater, you'll still enjoy taking pictures.
More reviews: