For photographers and videographers, drones or UAVs (unmanned aerial vehicles) are the new arsenal for professional and commercial work. Today's trend is having the best drone with ultra-high definition 4K cameras for great, stunning shots from the above, an amazing angle we can dream of. Why videographers need a high-end camera drone? The best 4K drones will give you better photos and aerial videos.
A List of the Best Drones with 4K Cameras in 2018
1. DJI Phantom 4 Pro+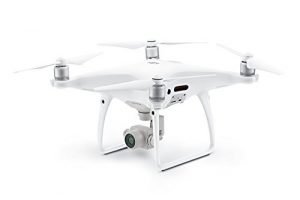 Top of the list is the DJI Phantom 4 Pro+, which has some of the most advanced imaging features. With this DJI drone you'll have an enhanced video processing system and a powerful 3-axis gimbal stabilized camera with a 1-inch CMOS Sensor that is designed to capture DCI 4K videos at 60fps and 20MP photos.
3-Axis Gimbal-Stabilized Camera
1-in 20MP CMOS Sensor
8.8mm/24mm f/2.8-f/11 Wide-Angle Lens
2. DJI Mavic Pro


I also reviewed this compact 4K drone here. This Mavic Pro is the best drone for most photographers in term of price and values.
3-Axis Gimbal-Stabilized Camera
1/2.3-in 12.7MP CMOS Sensor
28mm f/2.2 Wide-Angle Lens
3. Yuneec Typhoon H Hexacopter

While DJI drones are popular in the market, the Yuneec Typhoon H Hexacopter is a great build product I'm excited to recommend. I really like its Intel RealSense Technology for enhanced autonomously flying.
3-Axis Gimbal-Stabilized CGO3+ Camera
14mm f/2.8 Ultra Wide-Angle Lens
115-Degree Field of View
4. Parrot Anafi Drone – Ultra Compact Flying 4K HDR Camera

This Parrot drone is ideal for low-angle shots.
21MP photos
Unique 180 Degree vertical tilt gimbal
Good to Know
Drone photography is here. It's the future. With the best 4K camera drone, professional photographers can have endless creative possibilities performing the work. This list will help most people finding the best choice either buying their first drone or an upgrade.
Related Reviews: