The Best Chromecast Speakers
I've got the first, second, and third generation Google Chromecast for several years. It's one of the best streaming devices to have in my home. Among of all the features, Google Cast built-in is just great for most people. This list will help you get the best Chromecast speakers to play quality music and podcasts. How did I come up with this list of compatible speakers for Google Chromecast? While Google has its own of brands of speakers, Amazon and review websites also have some good picks.
Google Chromecast Audio is one of the best smart home products. Launch your Google Home app, you'll be able to have a full control of your smart home devices. For most Google Home users, the sound quality that come with the little smart speaker is average. This is my list of recommendations of top best Chromecast speakers.
Also recommended: Best Waterproof Bluetooth Speakers
A List of Top 10 Best Chromecast Speakers
JBL Lifestyle Playlist Wireless Speaker with Bluetooth & Cast Support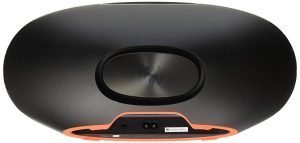 With the JBL Lifestyle Playlist Wireless Speaker, you can control the speakers from anywhere in the house on your iOS or Android device(s). It features Bluetooth support and a standard 3.5mm aux jack.
Pros
Instantly on and ready to play music at a moment's notice
30-watt Playback System with 2x 2.25″ Speakers
Dual-band Wi-Fi Support
Stable wireless connection
Cons
Polk Audio MagniFi Mini Home Theater Surround Sound Bar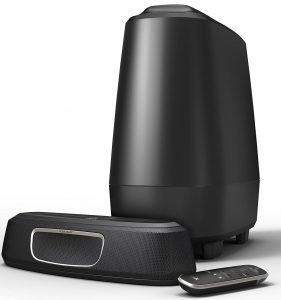 With its subwoofer, you can fill your living room with this Polk Audio MagniFi Mini. Overall, you can enjoy immersive home theater surround sound with this high quality product.
Pros
Balanced sound clarity
5.1 Dolby Digital coding
Easy to install
Cons
Not best for surround sound
Audio quality: average
Toshiba TY-GC1000 High Resolution Google Cast Wireless Bluetooth Audio Speaker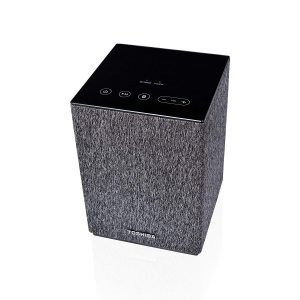 For under $100, you can get a brand name speaker like Toshiba to boost your smart home experience. Three things you will like: Sound quality, flexibility of devices, and price.
Pros
Powerful and Deep bass
Very bassy and loud at the same time: sound quality
Great value for the price
Cons
Poor frequency range
Cheap power cable: poor quality
Sony SRSZR7 Hi-Resolution Wireless Speaker with Bluetooth/Wi-Fi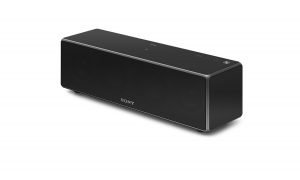 This Sony's minimalist design speaker is small yet packing enough power for most music lovers with Google Chromecast Audio. Sony doesn't disppoint you with this high quality speaker, which is also great for a small TV.
Pros
Hi-definition audio support
Easy streaming options
Wi-Fi, Bluetooth and Google Cast
Cons
Not rechargeable battery
Difficult to adjust the bass
Sound: not crystal clear
LG SK8Y 2.1 ch High Res Audio Sound Bar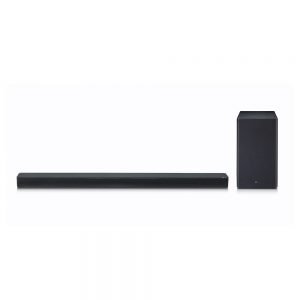 The best Chromecast speaker for audiophiles. Period. Ideally, the sound quality is great for outdoor party and movie screening.
Pros
Wireless Surround Ready
Adaptive sound control
Sound powerful enough for a movie or house party
Cons
Pioneer Network Multiroom Digital Music System Black (MRX-3)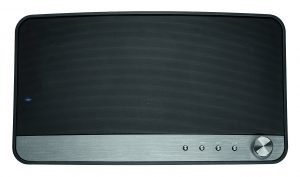 You can activate the Chromecast functionality via a firmware update. Its a fantastic speaker. The sound quality is just phenomenal.
Pros
Dynamic deep bass
Wireless Multi-room Audio with FireConnect
Cons
VIZIO SP30-E0 Smart Cast Crave Go Multi-Room Wireless Speaker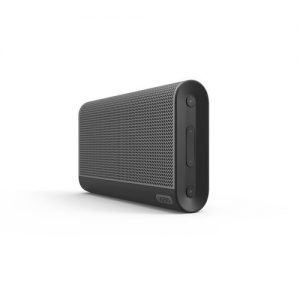 The Vizio smart wireless speaker is amazing for its great sound, easy setup, and way better than Sonos! The connectivity option is also extensive.
Pros
Bluetooth, Wi-Fi (via Chromecast), and a 3.5 mm audio input jack
Mobile design
Dynamic sound with bass as low as 75Hz and crystal-clear sound with up to 88dB
Cons
Battery life: average
Not easy to install
LG Electronics Music Flow H7 Wireless Speaker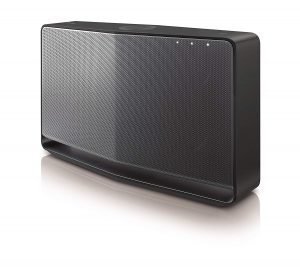 Another top rated wireless LG speaker to consider, the Music Flow H7 can be used a part of LG's multi-room speaker system or as a standalone speaker. Ideally, you can use it for your projector set up, while it's great for movies, games and music.
Pros
Smart Hi-Fi
Mesh Network
Multi-Room Mode
Excellent sound quality
Cons
No bluetooth security
Expensive
Not lightweight
Bang & Olufsen Beoplay A9 Wireless Speaker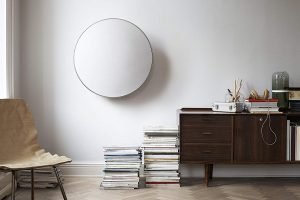 One of the most expensive wirless speaker for Google Chromecast on this list, the Bang & Olufsen Beoplay A9 is capable of filling the most spacious of rooms with authentic Signature Sound. Although the downsize of the speaker is connectivity, the sound is great.
Pros
480 watts of powerful sound
Room adaptation technology
Cons
Bluetooth connectivity: average
Poor software
Bose soundlink Mini II Limited Edition Bluetooth Speaker
Without doubt, Bose has a good reputation of the maker of great bluetooth speakers. I really like the voice command for easy Bluetooth pairing. This soundlink Mini II is great for its portability and good battery life. Most often, this Bose speaker is out of stock. So get one when you can. And have fun!
Pros
An auxiliary input
Great sound quality: incredible bass and high quality sound
Up to 10-hour battery life per charge
Cons
Battery life: poor
Short power cord
Expensive