Top 10 Best USB to Ethernet Network Adapters
A must have adapter for most people, a USB to Ethernet allows your MacBook Air to have a proper port for networking. This kind of adapter is ideal for those who need the speed and reliability of a wired Internet connection. Here's a list of top best USB to ethernet network adapters to have in your home, office, and laptop backpack. Whether you need a USB, USB 3.0, or USB C to convert an Ethernet port, this list will have you covered.
Best 4K HDMI Cables for Gaming
A List of Top 10 Best USB to Ethernet Network Adapters
UGREEN Network Adapter USB 3.0 to Ethernet RJ45 Lan Gigabit Adapter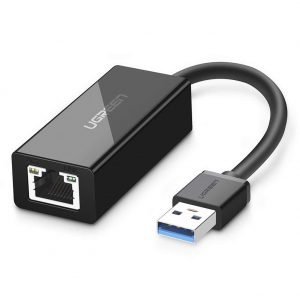 This USB 3.0 male A to RJ45 female will give you everything you need for speed. If you've got a Nintendo Switch, you'll love this Ugreen Network adapter for its native support.
Link and activity LED lights
Compatible with Nintendo Switch, Windows, Mac, Linux kernel 2.6 and later
Plug and Play only for Chrome OS, Windows
Cable Matters USB to Ethernet Adapter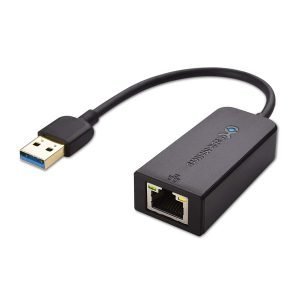 If you want an ideal solution for replacing a failed network card or upgrading, the Cable Matters adapter is a great choice.
Diagnostic LED indicators
Flexible USB cable tail
Plugable USB 3.0 to Ethernet Gigabit 10/100/1000 LAN Network Adapter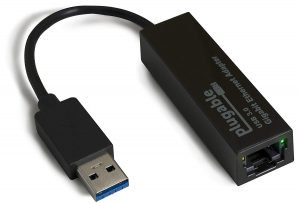 Small size and USB bus powered design makes this a favorite for most people. It's compatible with Nintendo Switch. However, it's not recommended for use with FreeBSD or PFSense. The other downsize is the Plugable adapter is not compatible with most Android devices, Tivo Series 2, Wii or other non-PC/Mac platforms.
600Mbps on USB 3.0 and Gigabit network
Works with the Nintendo Switch's dock
Not compatible with most Android devices, FreeBSD or PFSense
uni USB Thunderbolt 3/Type-C to RJ45 Gigabit Ethernet LAN Network Adapter
Its braided nylon cable make this adapter durable. The aluminum case can help minimize interference for stable networks and offer fast heat insulation.
Compact and lightweight
User friendly and non slip design
Fast and stable
Aluminum casing for better heat insulation
Anker USB C to Ethernet Adapter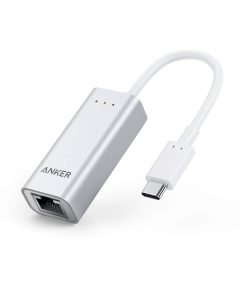 You'd need the latest Mac OS driver to get this adapter to work flawless. I really love its durable unibody design.
Works better after latest Mac driver installation
Aluminum unibody
Anker USB 3.0 Unibody Aluminum Gigabit Ethernet Adapter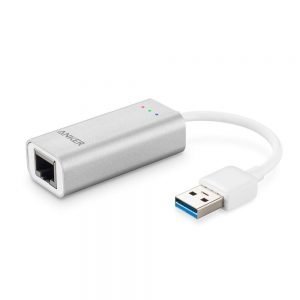 Very compact, this is another Anker adapter on the list to feature in this recommendation.
Sleek and sturdy
Quick, Stable Connection: Reliably access the web at speeds of up to 1 Gbps through the Ethernet port
Sleek and Sturdy: The exclusive aluminum unibody provides premium protection with a slick look—no seams or screws
Seriously Compact: Smaller than your finger (2.3 x 1 x 0.7 inches) and weighs almost nothing (1.1oz)
Saves space and is instantly portable
Apple USB Ethernet Adapter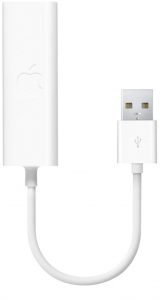 Small and light, this Apple's official USB Ethernet Adapter connects to the USB 2.0 port of your MacBook Air. It's a way to get your iPad plugged in via a network cable.
Easily connect your MacBook Air computer to an Ethernet network with the Apple USB Ethernet Adapter
Small and light, it connects to the USB 2.0 port of your MacBook Air
Provides an RJ-45 connector that supports 10/100BASE-T performance
CableCreation Gold Plated USB to RJ45 Gigabit Ethernet Adapter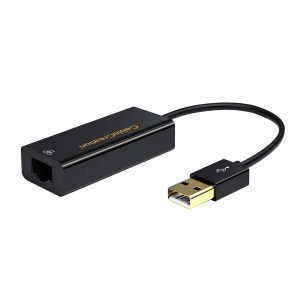 Ruggedly built, you'll enjoy having this small companion to do the work for you.
Plug and Play, no drivers needed
Not compatible with Windows RT, Android, Nintendo Switch
Light weight and small sized to tuck in your bag
Built-in with REALTEK ic chipset
Plug and Play after one time driver installation; driver-free for Windows
TeckNet Aluminum 3-Port USB 3.0 Hub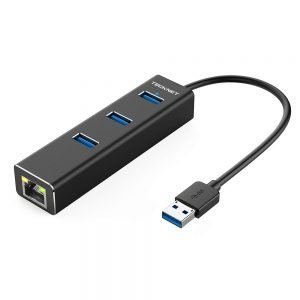 Another top recommendation is the TeckNet Aluminum USB 3.0 Hub. The design is compact, lightweight, and very portable. Place it in your backpack for use when you travel.
Hot swap
Plug and play
Blue LED indicates normal operation
Compact, lightweight, portable, Tecknet USB 3.0 hub ensures a neat and uncluttered arrangement of all connections
Plugs and cables do not interfere with each other
AmazonBasics USB 3.0 to 10/100/1000 Gigabit Ethernet Adapter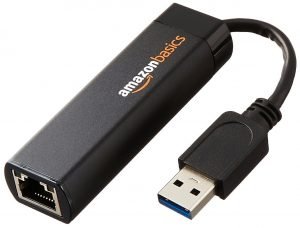 With some Mac OS, you'll need to install the latest driver. Overall, it works great with Nintendo Switch.
Wake-on-LAN function
Connects a USB 3.0 device (computer/tablet) to a router, modem, or network switch to deliver Gigabit Ethernet to your network connection
Supported features include Wake-on-LAN function, Green Ethernet & IEEE 802.3az-2010 (Energy Efficient Ethernet)
Supports IPv4/IPv6 pack Checksum Offload Engine (COE) to reduce Cental Processing Unit (CPU) loading
Compatible with Windows 10/8.1/8/7, and Chrome OS with latest system updates; does not support Windows RT or Android.